In Our Spare Time…
If We Ever HAVE Any!
The Honey Hut
I wanted a building to house my beekeeping supplies.  What initially began as a 10'x10' "shed" on pier blocks, ended up as a two story, 12'x18' monster with a concrete footing. I won an award from Wood-Mizer for this outbuilding that was built entirely from wood I milled.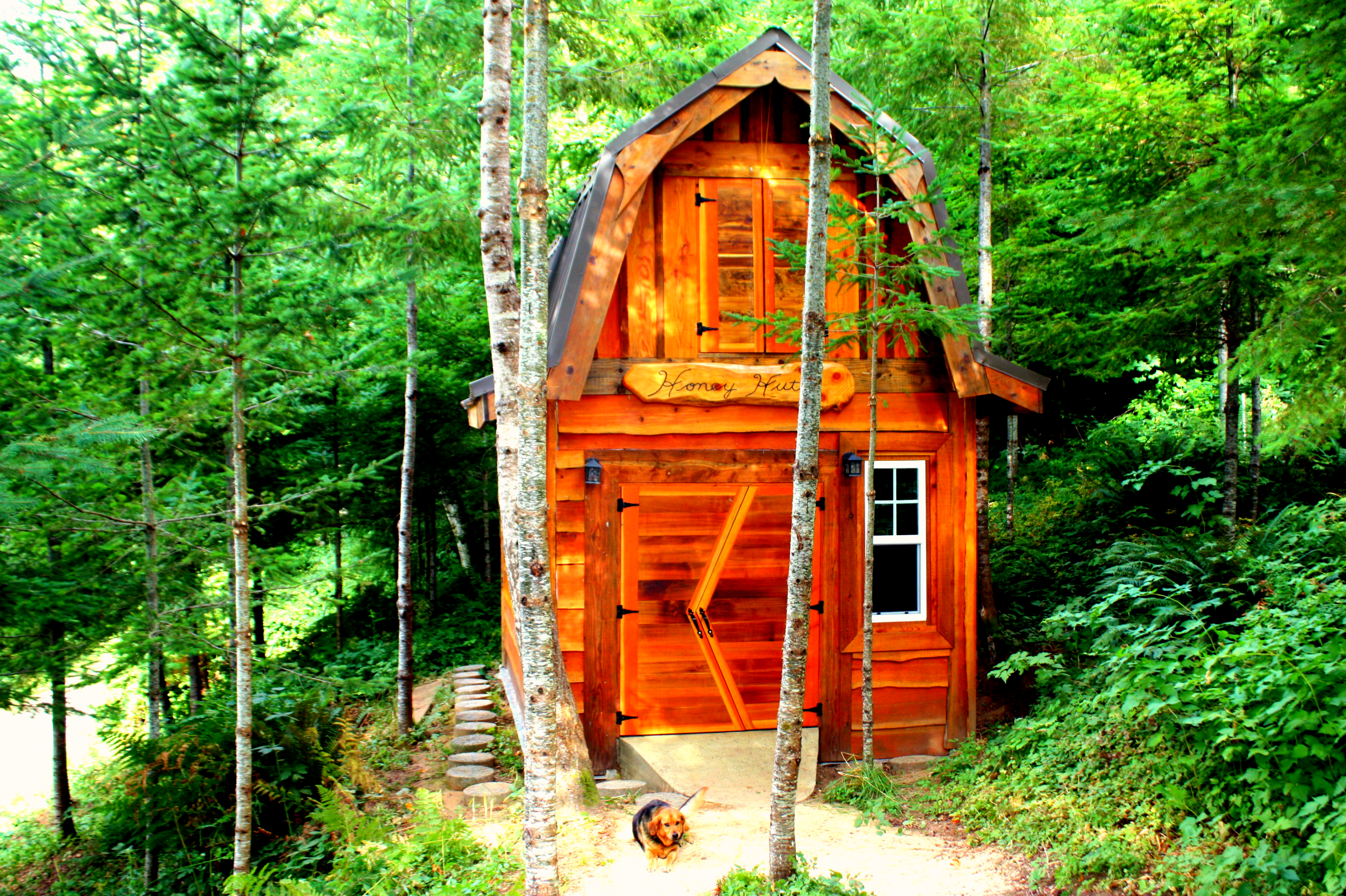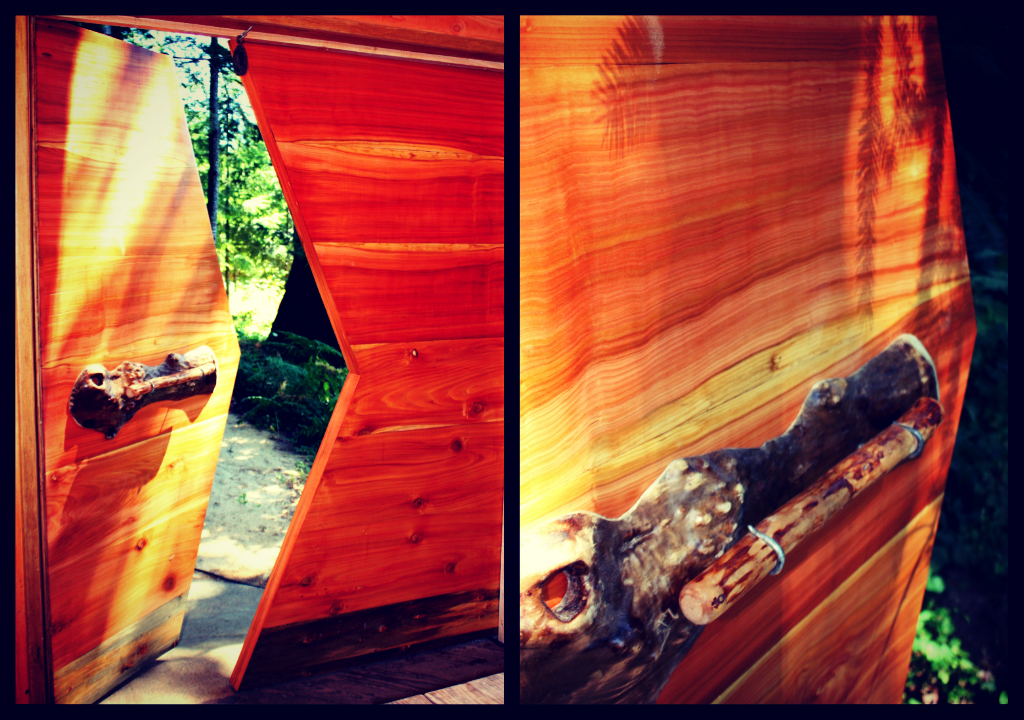 Our Victorian Dream Home in the Making
This house is built almost entirely out of lumber I milled over the past 15+ years. We have been building this three-story 4,000 square-foot home since 1999. It was initially built to fulfill our dream of building our own home. Before we knew it, a simple idea morphed into the aspiration of owning our own bed and breakfast.
Our future goal is to cater to those who want to enjoy the gorgeous Pacific Northwest, get married in the great outdoors, leisurely meander through the woods, take off in a hot air balloon, gather their own organic farm-fresh eggs for breakfast, pick their own fresh fruits or vegetables for breakfast if they wish, or just enjoy a victorian-style sojourn.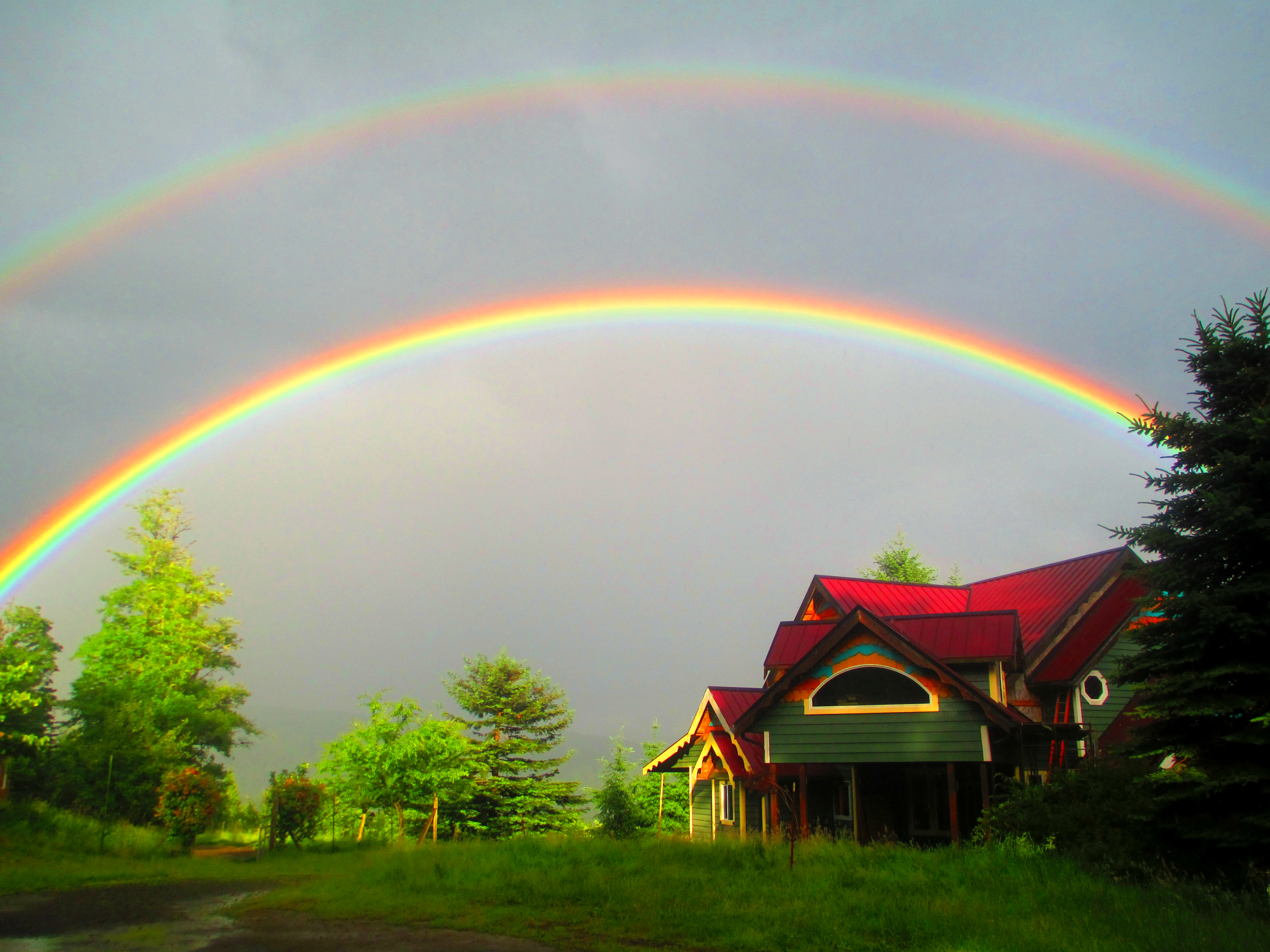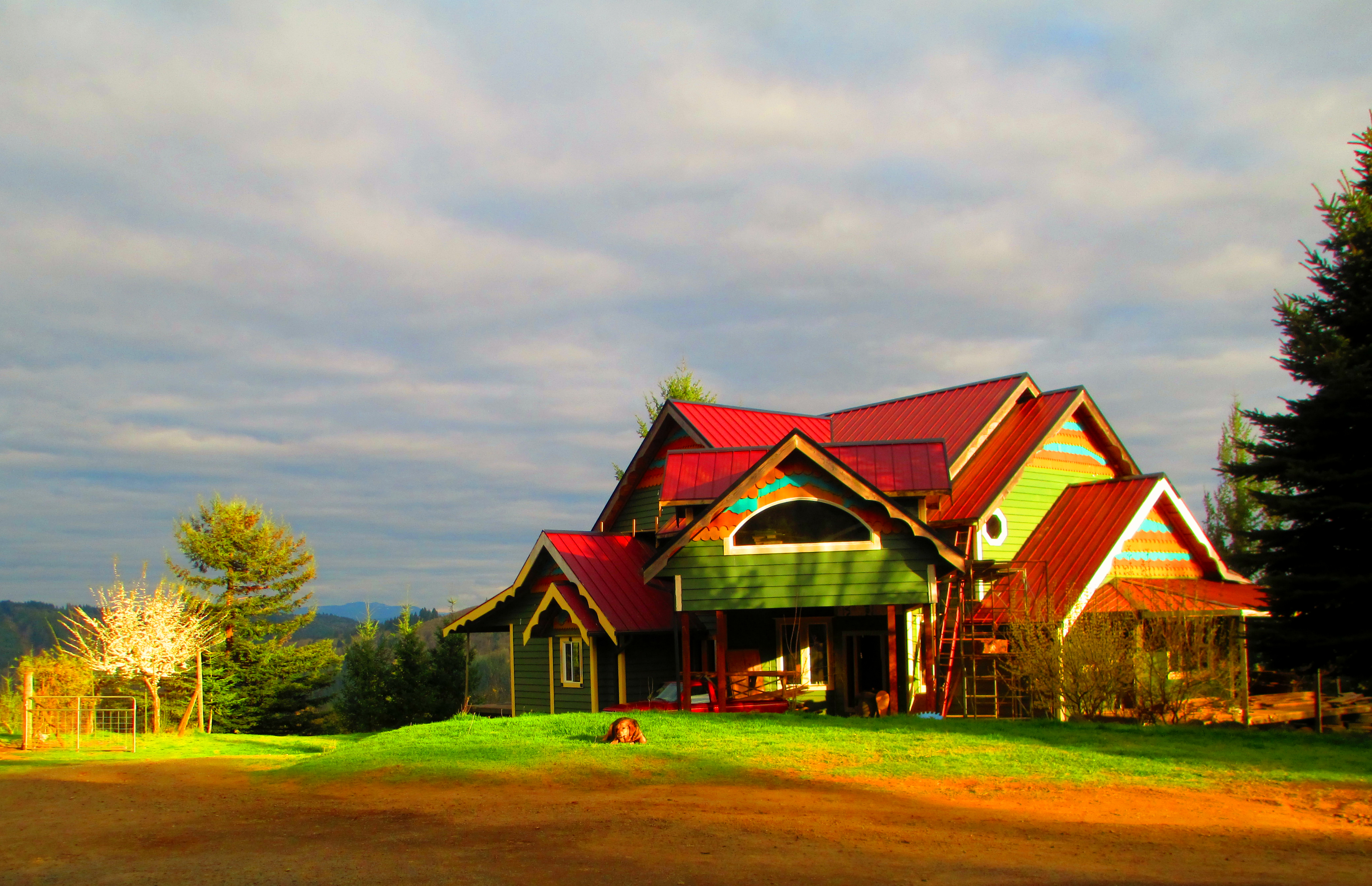 The Barn
This barn was built for my wife's chickens and goats (which we, unfortunately, had to sell). It uses board-and-bat fir siding. This started out as a home for a dozen chickens and now houses over 80 chickens (all of which produce the creamiest eggs this side of Texas)!